* Outboard motor repairs and tune-ups.  2 Stroke/4 Stroke. 2 hp/250 hp

* Steering cable replacement

* Rigging- control cables, fuel lines

* Marine Electronics, Safety/Outdoor gear & Dockside Accessories.

* Electronics & Antenna's installed

* Electrical trouble shooting

* Batteries load tested & replaced. Custom battery cables made to order

* Tilt and Trim motors replaced.  Zincs removed and replaced

* Trailer service-Lights, rollers, winches, tongue jacks,

  bearings & springs

* Bilge, Livewell and wash down pumps replaced

* Full Detailing

* Emergency & Mobile Service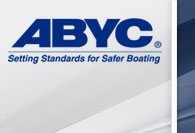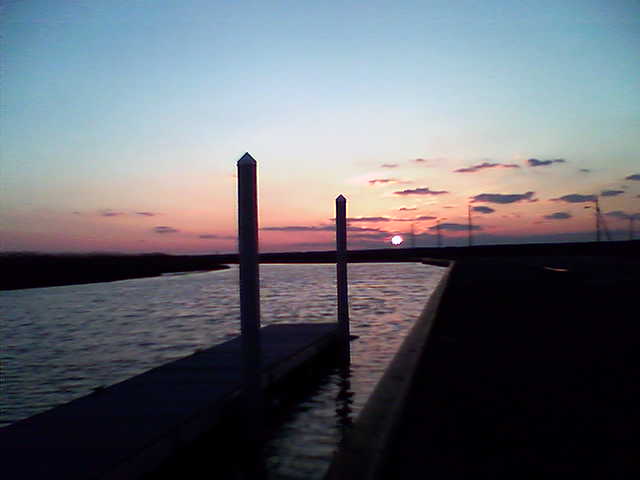 TASK MARINE Welcomes You Aboard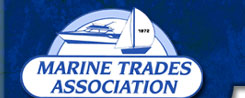 The American Boat and Yacht Council (ABYC)

The New Jersey Marine Trade Association

At TASK MARINE

great service is the goal.

We are dedicated to all of our customer's needs.

TASK MARINE LLC

Registered & Insured

Our facility is located on The Nacote Creek (just off the Mullica River) with sufficient water for deep draft vessels (even at low tide).  We offer the capability of water testing your vessel after your service work has been completed - assuring that your boat/

motor is completed to your satisfaction.

Task Marine is located on-site at Nacote Creek Marina.  Matt, owner of Task Marine LLC handles all boat repairs, engine and hull.

Nacote Creek Marina offers floating boat slips, storage, do it yourself repairs or professional help from Task Marine, boat hauling, gas and marine supplies.  We are a certified NJ dealer for EZ Loader and SeaLion trailers that can accommodate personal watercraft to vessels up to 34'. We also sell and rent Malibu Kayaks enabling you to either fish or explore the beautiful Nacote creek.  Sign up now for 2011 slips. We accommodate boats up to 35'.

The Nacote Creek Marina in Port Republic NJ, is situated on the beautiful deep Nacote Creek. It is located on 5.5 acres with a natural setting, surrounded by the Nacote Creek Wildlife Preserve. It is a short distance off the Mullica River and one mile from the Great Bay. Easy access by car.  It is located off of Route 9, exit 48 of the Garden State Parkway and 3 miles north of Smithville, NJ.

Owner, Bill DiFIlippo has been building custom homes for over 25 years and has great plans for the marina. These plans include installing a bulkhead and rearranging the floating docks to accommodate more boats.

We now have Picnic tables, chairs, and hammocks for your lounging comfort. The gas dock is well stocked with soda, ice and bait.

Services

20 ton travel lift to 35'  (We have a 30 ton travel lift on its way that will lift to 55' and 18' beam. It should be ready by spring 2011. We also have a 8 ton forklift that will handle boats to 24'.)

Floating wet slips

Park and launch

Winter and Summer land storage

Do It Yourself Yard or Professional Help from Task Marine located on-site

All Boating Supplies

Marine Plywood

Bait Tackle Gas Dock

Boat, Trailer Sales

Kayak Sales and Rentals

The Nacote Creek Marina has water and electric in the yard for the do it yourself boat owner or let Task Marine handles all your marine related tasks.

NACOTE CREEK MARINA

"Your Home By The Sea"

1 New York Rd. (Rt 9 S)

Port Republic, NJ 08241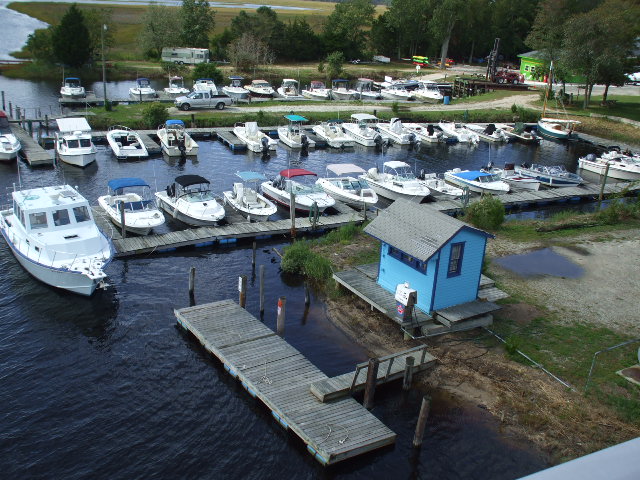 Our work is completed in a neat and professional manner

We are located on-site at Nacote Creek Marina  Rt. 9 South, Port Republic, NJ